This Tweak is full compatible with iPad, iPhone and iPod running on iOS 7.0 - 7.0.6 (works for 64Bit as well).
UnShaker7 allows you to easily unlock your iOS Device by shaking it on the Lockscreen.
This Tweak comes with a few settings such as "Override Passcode" which will not ask you for a Passcode. And also "Only if on AC" which will only enable this Tweak when you are charging your device or it i fully charged. This feature can be used to assure only you use this Tweak at home when you are connection to a power source.
More Settings will be added in future Versions.
A respring is required. By default the Tweak is enabled. It can be turned off or customized in Settings.
Screenshots: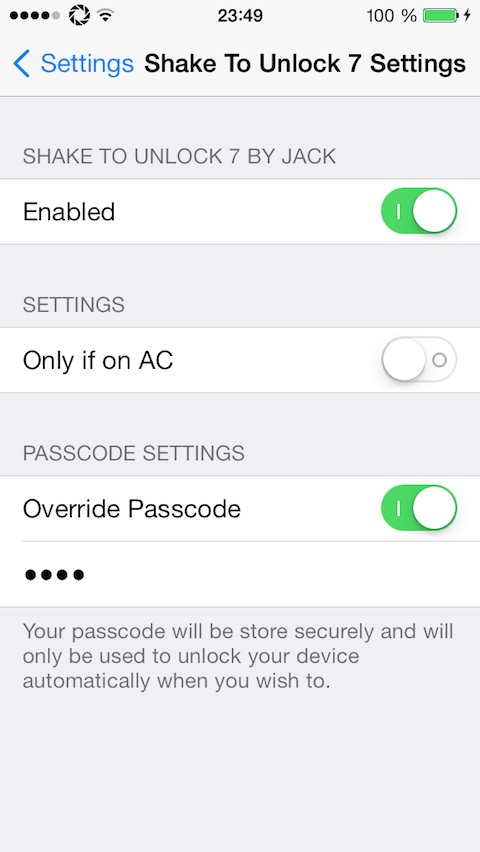 easliy unlock device by shaking it
Changelog:
v2.0
-Fixed Passcode overwrite (see Settings)
-Speed up Shake Motion detection (almost instantly detects the motion now)
-No respring after Settings change required. Settings Update on the fly
-Added more Security to the Passcode functionality, only unlocks when you use the custom unlock feature.
Download:
http://www.mediafire.com/download/lklhxgjkfrtq4b9/com.sharedroutine.shaketounlock7_v2.0_iphoneos-arm.deb