iPad's not compatible at the moment.
A quick access to your favorite things right from your lockscreen.
This tweak includes:
Google Search
-Quick access to Google search.
YouTube
-Video playable straight from lockscreen.
Dictionary
-Quick access to search any words you want.
Stop the Dimming of lockscreen so you can browse better without getting interrupted, but if it burns battery disable it straight from settings without any respring.
Will be adding:
-Social pages such as Facebook, Twitter, Instagram.
Requires Wifi when installing
Screenshots: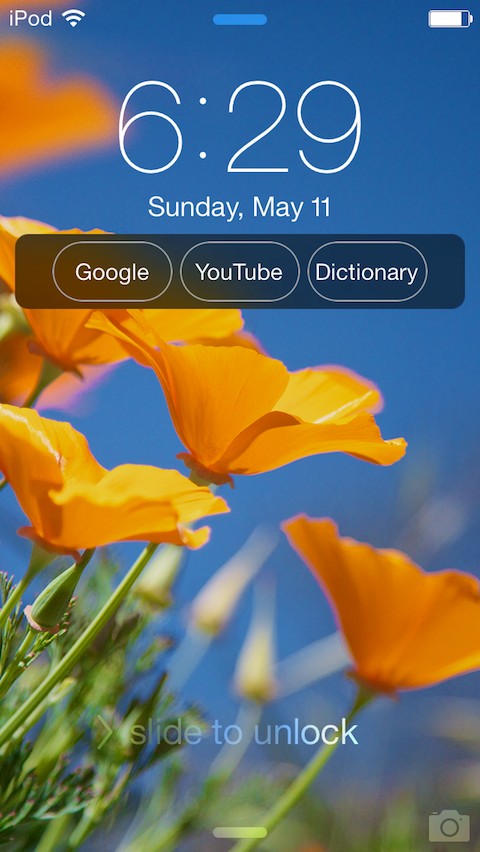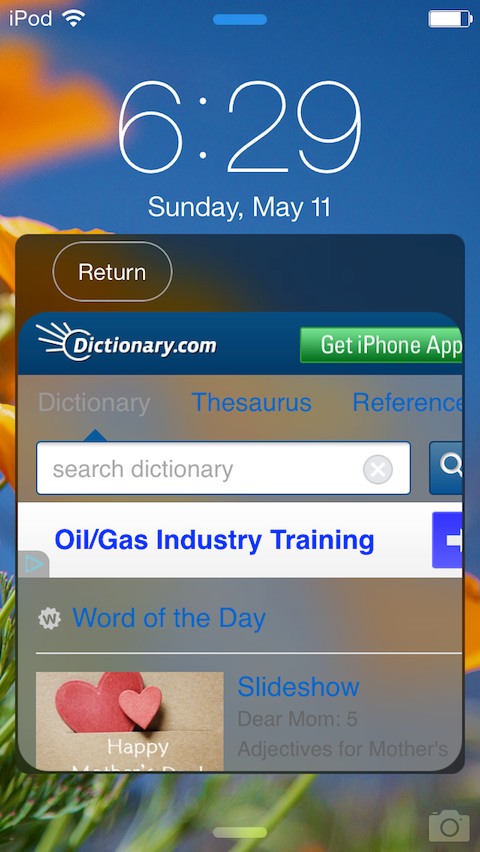 lockscreen quick access to favourite things
Changelog:
v1.0-4
Fixes Crack message error.
Faster page loading if loaded before.
--A quick update addressing couple of issues.
*Added quick access to social sites. Scroll down in tweaks main view to see these options.
*Updated security checks.
*Fixed some bug issues.
*Fixed lags majorly.
Version Cracked!
Download:
http://www.mediafire.com/download/aydx91gybh84fct/org.thebigboss.acutus_v1.0-4_iphoneos-arm_julioverne.deb
Original:
http://www.mediafire.com/download/bi1p37qc3e6w379/org.thebigboss.acutus_v1.0-4_iphoneos-arm.deb