Requires iOS 5 or higher
Have you ever given your phone to someone to play around with, hoping that the person wouldn't go in and check your SMS or browsing history? Now you can discreetly delete or hide information just by entering a code on your default lock screen.
Securicodes extends the function of the passcode lock screen by allowing you to associate certain actions with certain custom passwords. For example, you can associate a password with deleting your SMS's upon unlock, and then another for deleting your Safari history.
You can also set custom passcodes to the same as your default passcode to execute an action every time you unlock the device. Alternatively, you can set passcodes that don't even unlock the device, instead just executing the action. You can either use numeric passcodes (like "1234") or full passwords.
You can delete SMS's, contacts, browsing history, hide or launch an app, wipe your device, and more!
Get Securicodes now at the introductory price of $1.99.
A Securicodes configuration app is added to the home screen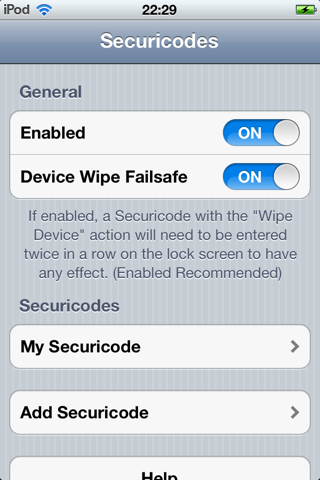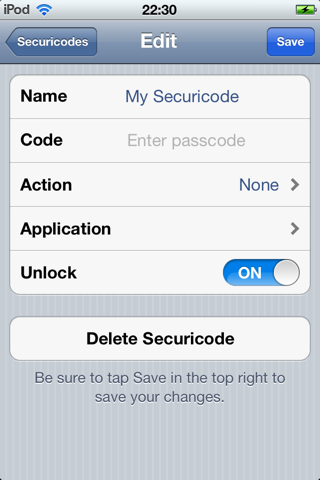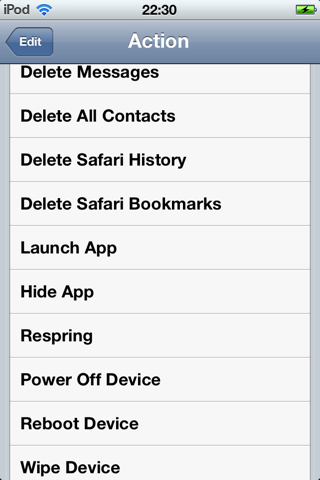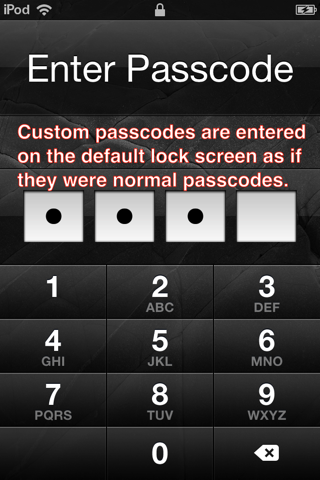 Changes:
Wipe Device & Hide App bugfixes
Download