SCREENSHOTS: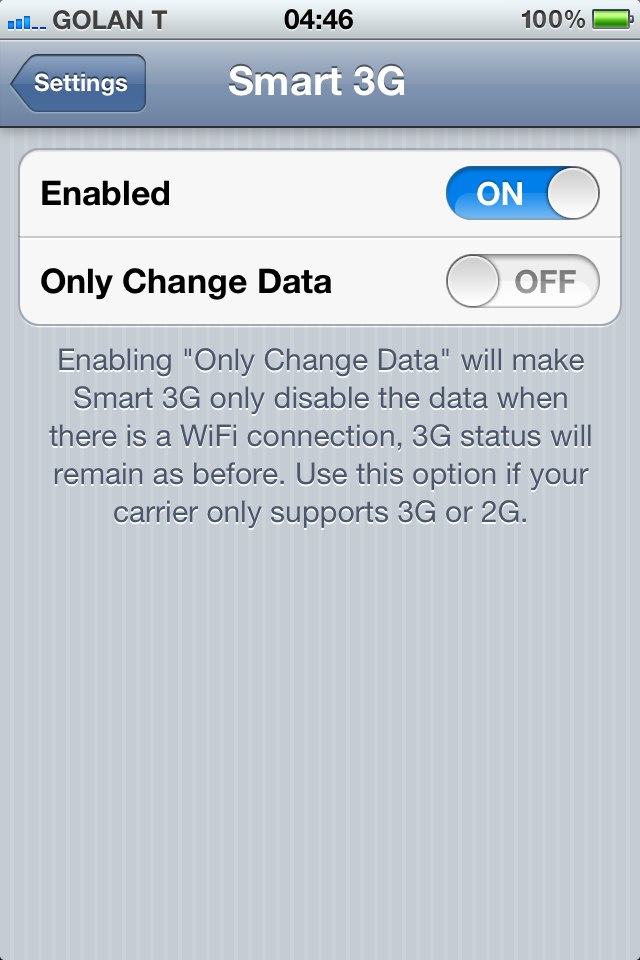 DESCRIPTION:
Requires iOS 5 or higher
Smart 3G is a tweak that allows you to save battery by disabling Data (and 3G) when you have a working WiFi connection (connected and internet is reachable).
But immediately after losing or disabling the WiFi connection, Data (and 3G) will be turned back on to avoid losing your internet connection and receive important messages
There is no Icon for this tweak, there is only a Preferences Panel to change few and easy option.
See larger Screenshots below..
VERSION:
v
1.2-1
* Improved Stability
* Some Minor Bug Fixes
* NEW OPTION: Keep EDGE when device locked
* NEW FEATURE: schedule for turning on and off 3G & Data
[NOTE] You must be connected via WiFi or 3G while installing this for your license to be downloaded!
Link 1
Link 2