Compatible with iOS 5.x
"Backup It!" can make several backups of your icons layout and restore them back in every moment.
It is very easy to create new backups and is also very easy to restore one of them back.
This app works perfectly with GridLock! Thanks to this last, you can put your icons wherever you want on your pages and "Backup It!" will remember the exact position of every icon.
"Backup It!" works on iPads, iPhones and iPods and is compatible with iOS 3.2, 4.x and 5.x.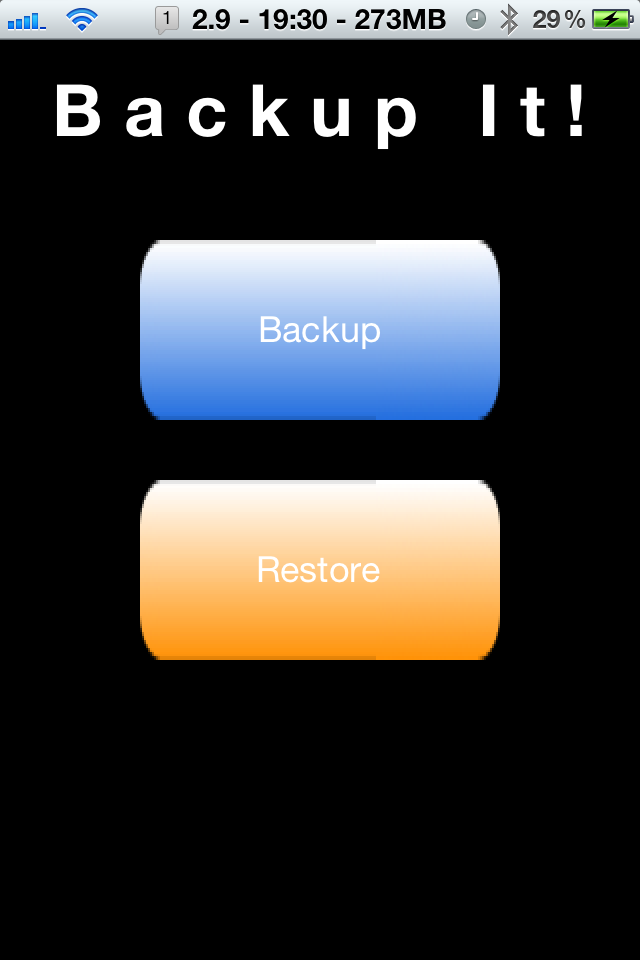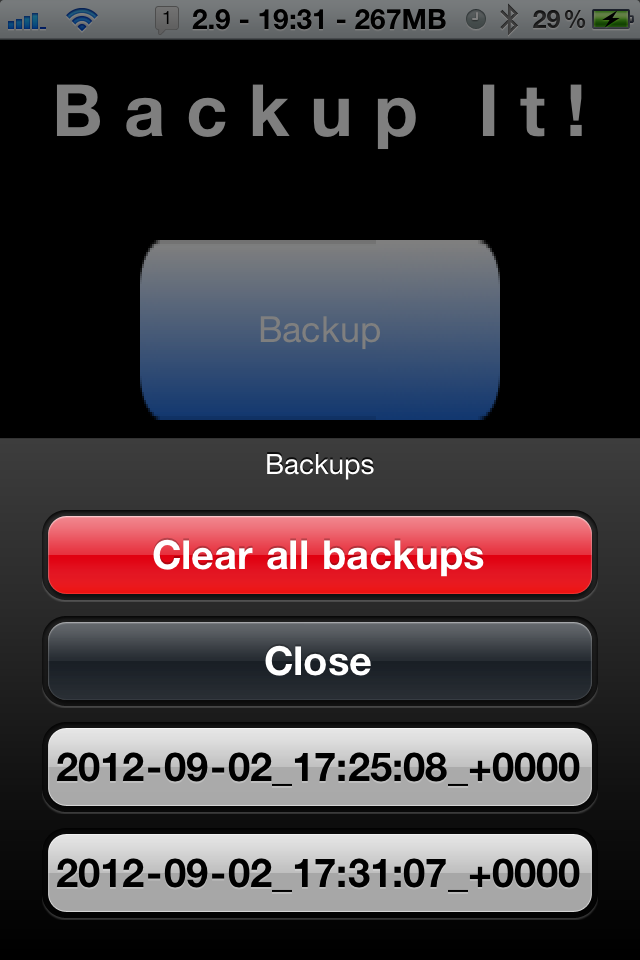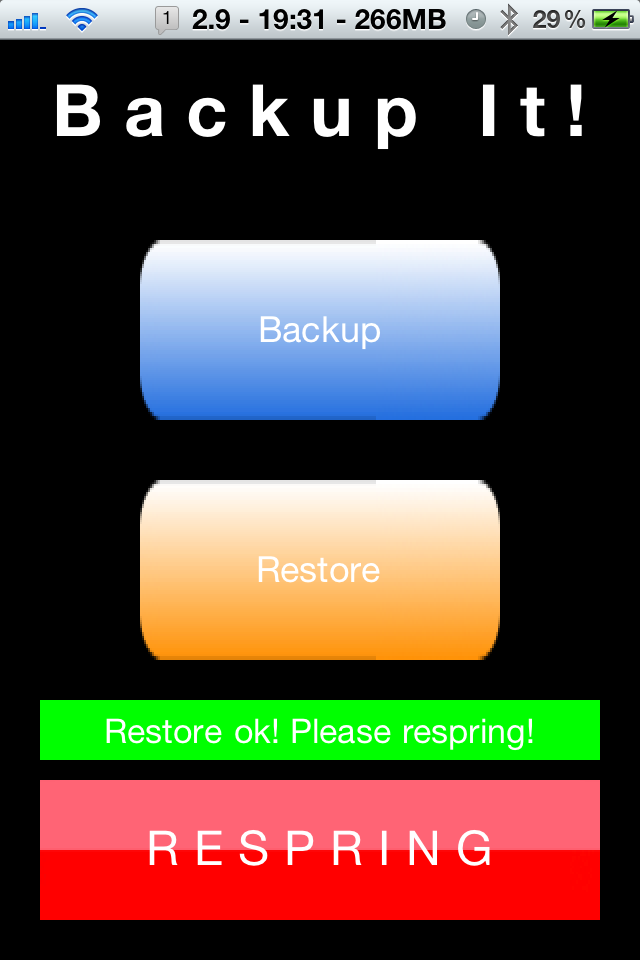 Changes:
v2.0
- added support to Dropbox
- added auto respring after restore
- new icon designed by @RMMontage
- new buttons designed by
Download