Frontline Commando: D-Day
By Glu Games Inc.
Description
ONE MAN. ONE WAR. YOU ARE THE FRONTLINE COMMANDO.
Lead the D-Day charge as the tip of the spear on the beaches of Normandy. Destroy Nazi positions and capture key objectives as you battle to liberate France from Hitler's forces.
SEE AND FEEL THE ACTION!
The ultimate 3rd person shooter with stunning console quality visuals, precise controls, advanced physics and destructibles. Jump in the heat of battle and push your device to the limit!
LEAD THE INVASION OF EUROPE!
Experience WW2 action as you storm the beaches of Normandy, advance through unique environments and attack Nazi strongholds.
USE COVER POINTS!
Emerge from destructible cover points to kill waves of Nazis, tanks and heavily defended enemy bunkers.
COMMAND AN ARSENAL OF DEADLY WEAPONS!
Take to the frontline with an artillery of assault rifles, sniper rifles, ack-ack, grenades, bazookas, med kits and more!
Frontline Commando: D-Day is free to play, but you can choose to pay real money for some extra items, which will charge your iTunes account. You can disable in-app purchasing by adjusting your device settings.
| | |
| --- | --- |
| | This image has been resized. Click this bar to view the full image. The original image is sized 1136x640. |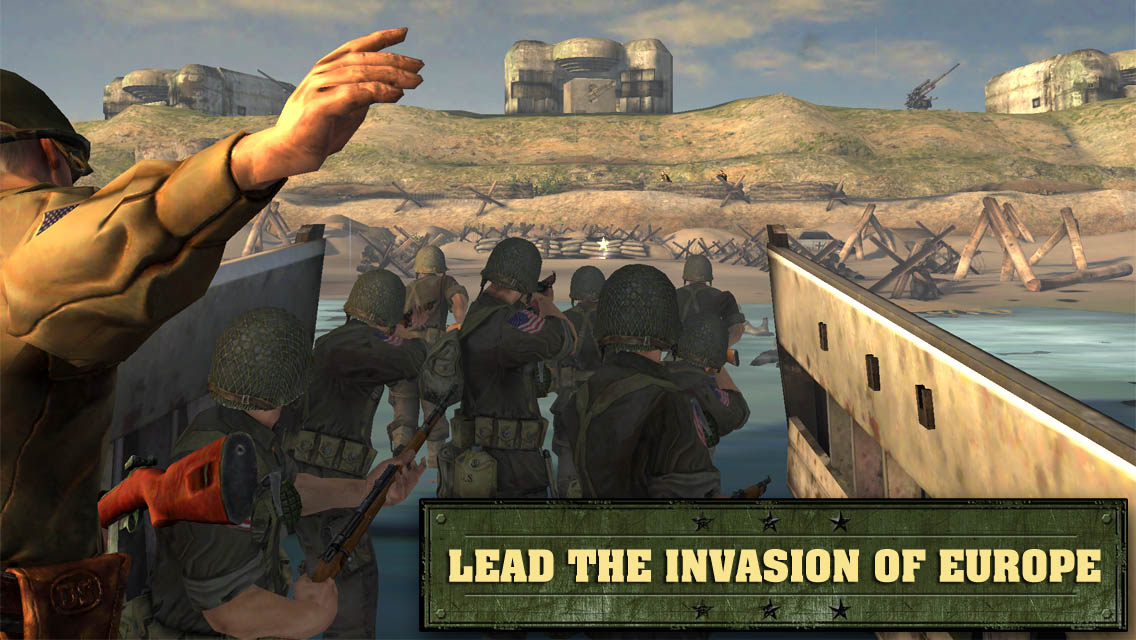 | | |
| --- | --- |
| | This image has been resized. Click this bar to view the full image. The original image is sized 1136x640. |
| | |
| --- | --- |
| | This image has been resized. Click this bar to view the full image. The original image is sized 1136x640. |
| | |
| --- | --- |
| | This image has been resized. Click this bar to view the full image. The original image is sized 1136x640. |
| | |
| --- | --- |
| | This image has been resized. Click this bar to view the full image. The original image is sized 1136x640. |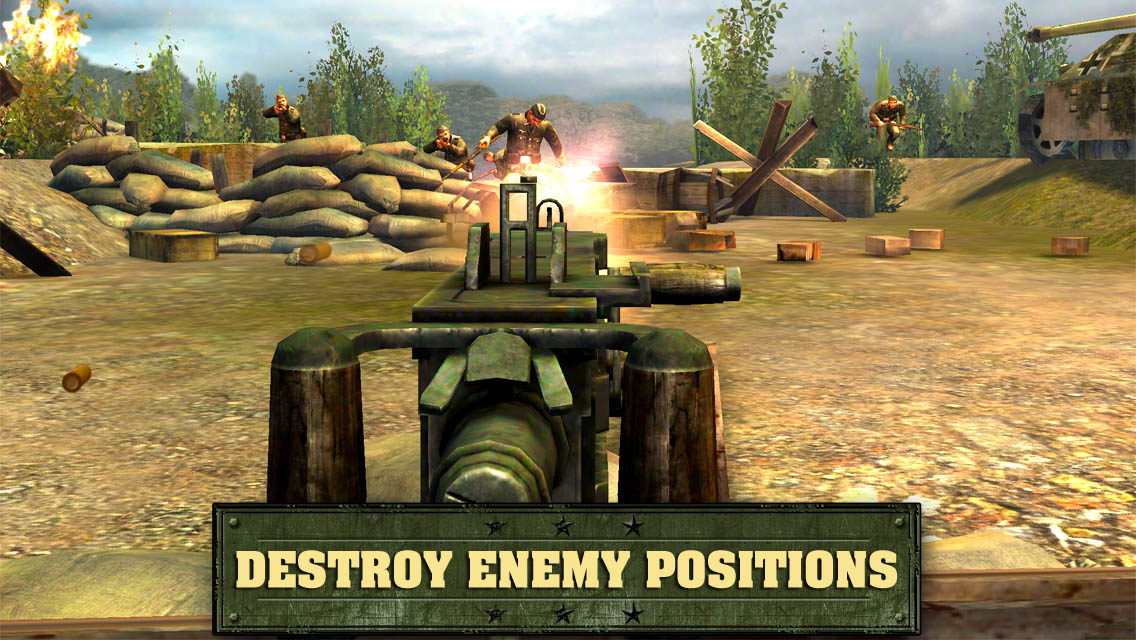 Link 1
Link 2