Requires iOS 7
Speak Notification is the ultimate notification speak experience. With Speak Notification your device will allow to announce any incoming notification in a fully customized way. You can listen to any received messages, e-mails, facebook posts or even game center invitations without touching your device.
You can customize the announce message anyway you want. Create your own message with variables which will be replaced in real-time with the notification title, subtitle, message or app name which caused the notification.
Choose from many speak conditions including:
- Bluetooth only
- Earphones only
- At specific time
- Per app specific
You can also configure the speak behavior, like disabling the notification sound when the speak is enabled or the possibility to stop the speaking with the power button.
If you are listening to music then the music will automatically pause when the announce starts and resumes after the announce ends.
Works on all iOS devices with iOS 7.0+. Does NOT require Siri. Banners needs to be enabled for the applications.
Configure options from Settings app
Screenshots: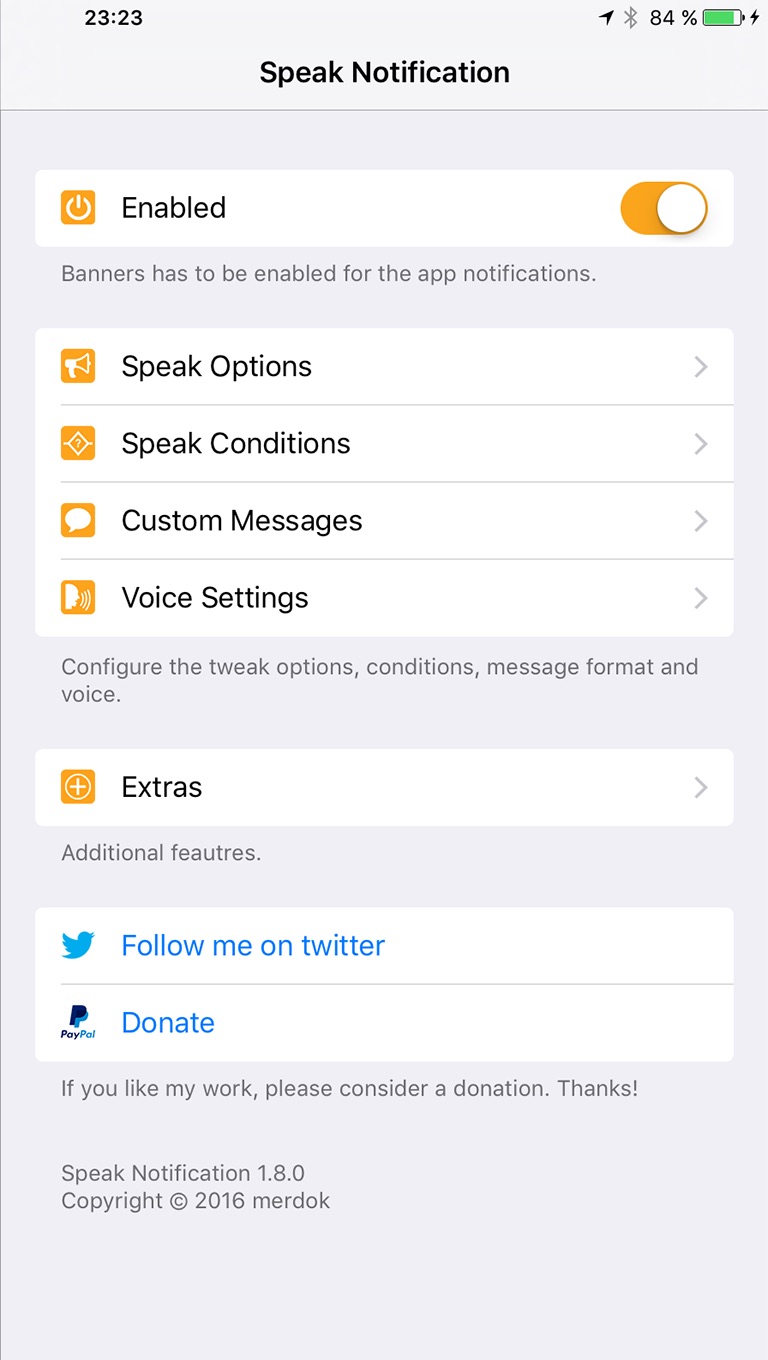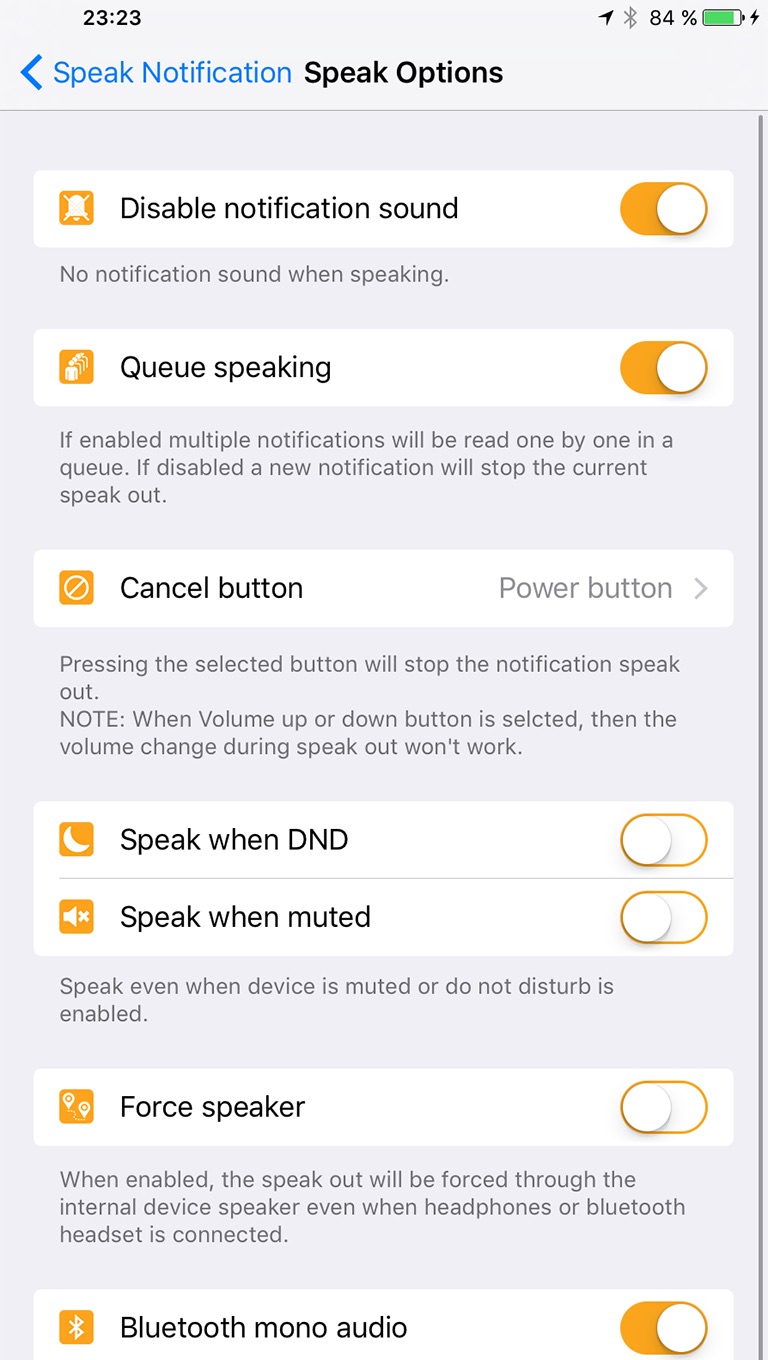 speaks out notifications in a customised way
Changelog:
v1.3.1-21
- Fixed an issue where the message would be spoken twice with BiteSMS
- Fixed some minor bugs
Download:
http://www.mediafire.com/download/3s0t1zrf26fmbdh/org.thebigboss.speaknotification_1.3.1-21_iphoneos-arm.deb