Requires iOS 7
Launch apps fast! A full application launcher inside of Spotlight!
iOS7.x compatible and uses the AppList library
Be sure to check out my other Spotlight tweaks! Enhance Spotlight even more with SearchLoader extensions!
All source code is available on Github
No options to configure.
Screenshots: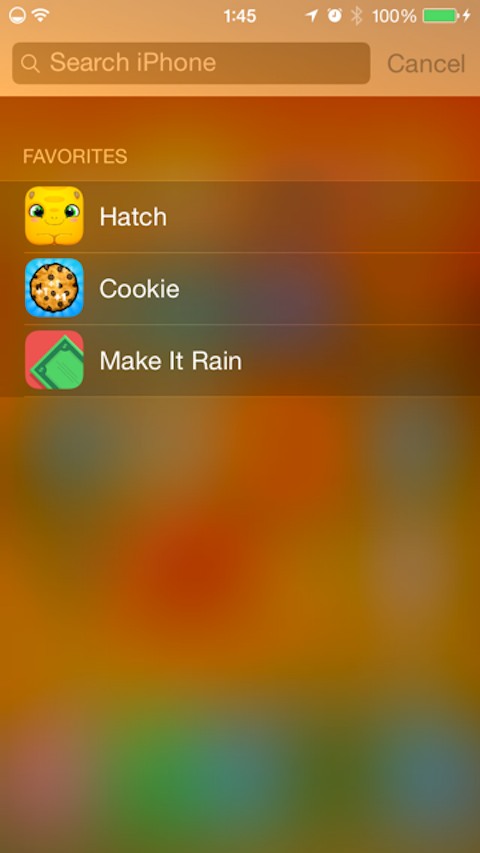 Launch apps fast from Spotlight.
Changelog:
v1.1-43
+ Blacklist applications
+ Bug fixes
Be sure to check out AnySpot!
Download:
http://www.mediafire.com/download/oh6c8kw7z4oci9w/org.thebigboss.listlauncher7_v1.1-43_iphoneos-arm.deb