Compatible with iOS 5.1.1 - iOS 7
Works on all iDevices

Bridge is Cydia's first stand-alone application that allows you to import music and videos straight to your media library; directly on your iPhone, iPad, or iPod touch. You don't even need a PC or iTunes!
Any media file that is located on your device or that you have received in an E-mail can be imported with Bridge. You can even download songs and videos from the Internet and import those!
The import just takes a few seconds and imported songs will immediately show up in your Music application, imported videos will show up in the Videos app.
On iOS 7, imported songs and videos can even be synchronized back to your PC using iTunes.
Before a song or video is imported, you can set the Title, Artist, Album, Genre, and even Album cover image.

Main features:
Import any song or video that is on your device into your media library.

Synchronize imported songs back to your PC (iOS 7 only)

Import multiple songs at once.

Import media from apps that have a "Open In" feature for media files.

Download and import media from the Internet.

Importing media is fast, taking only a few seconds

Preview songs and videos before importing them.

Edit metadata such as title, artist, album, cover image and more.

Set import type: Song, Ringtone, Podcast, Video, Music Video, or TV-Show.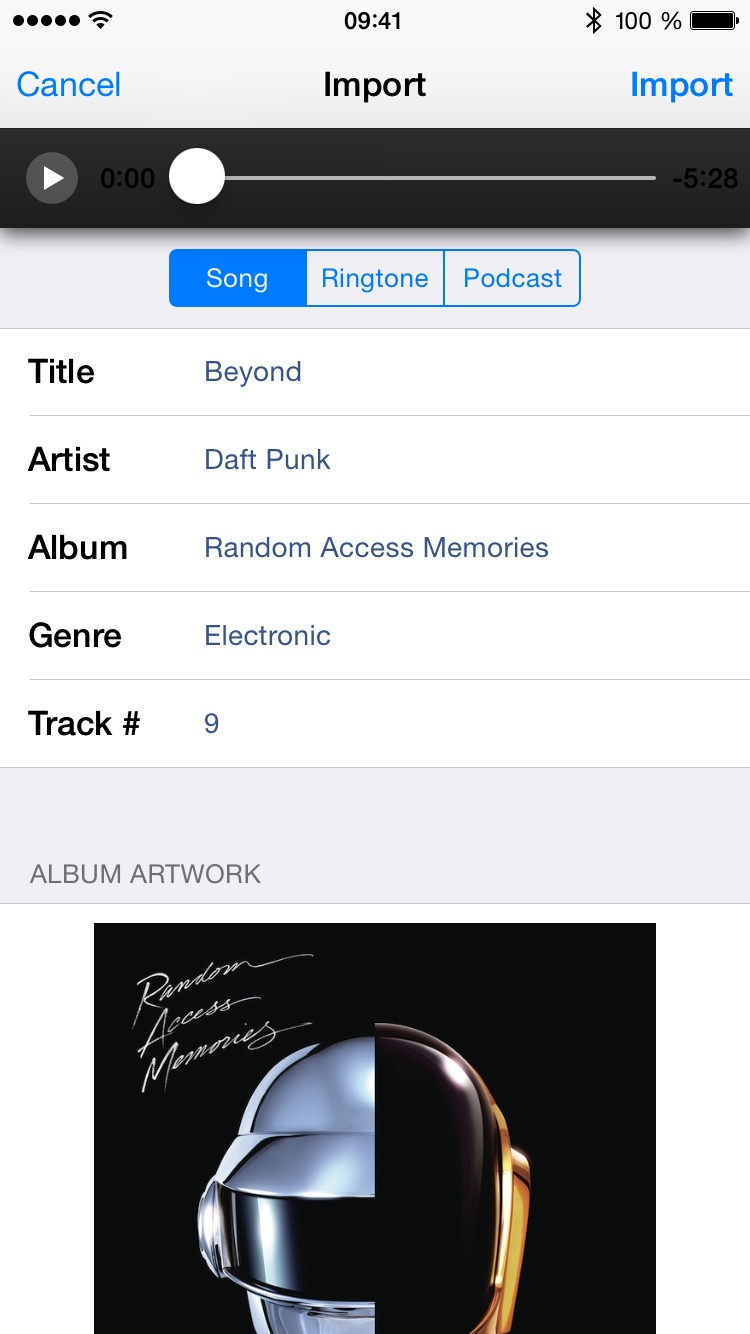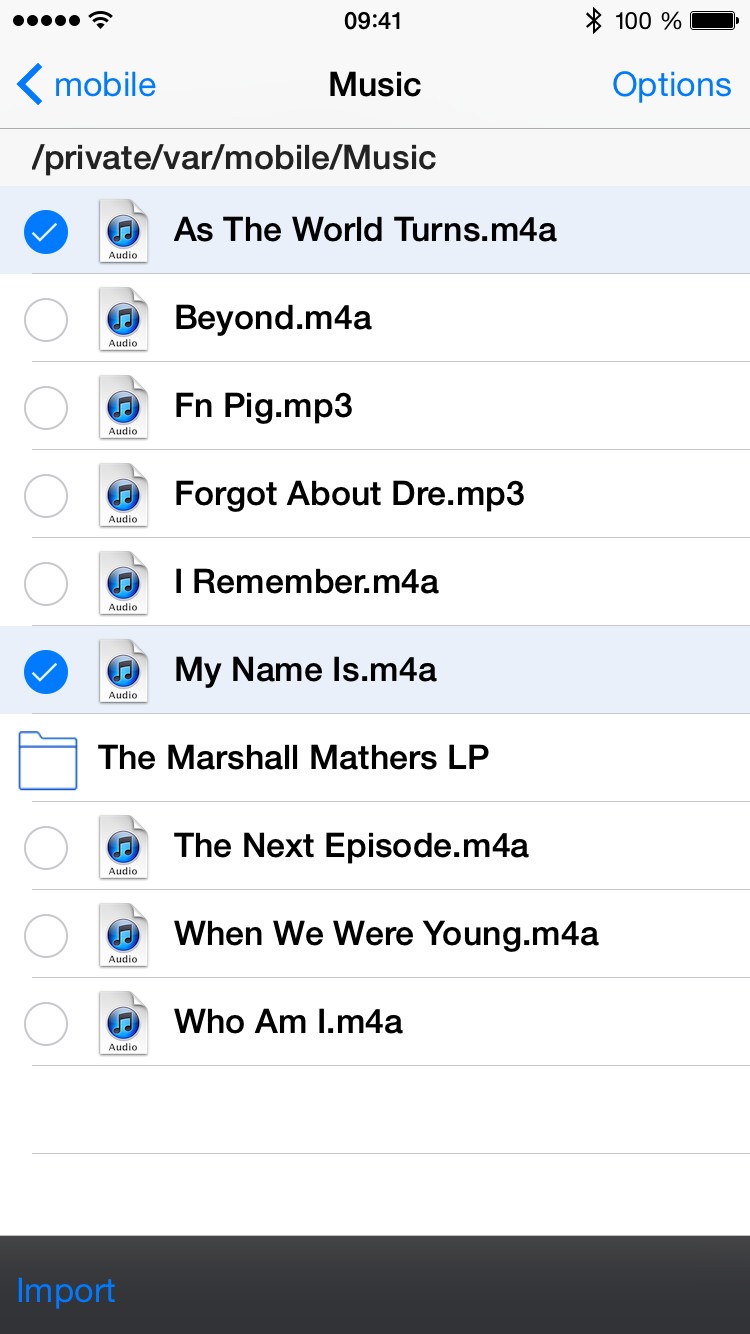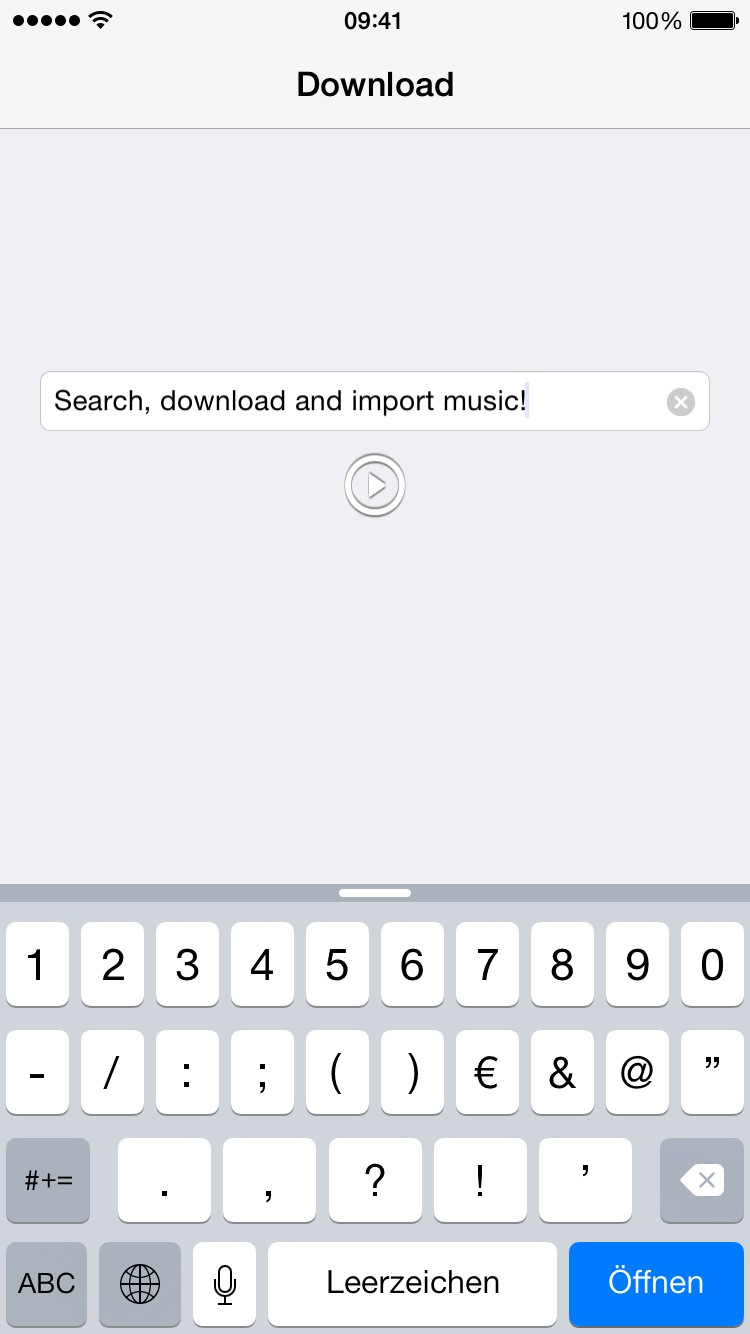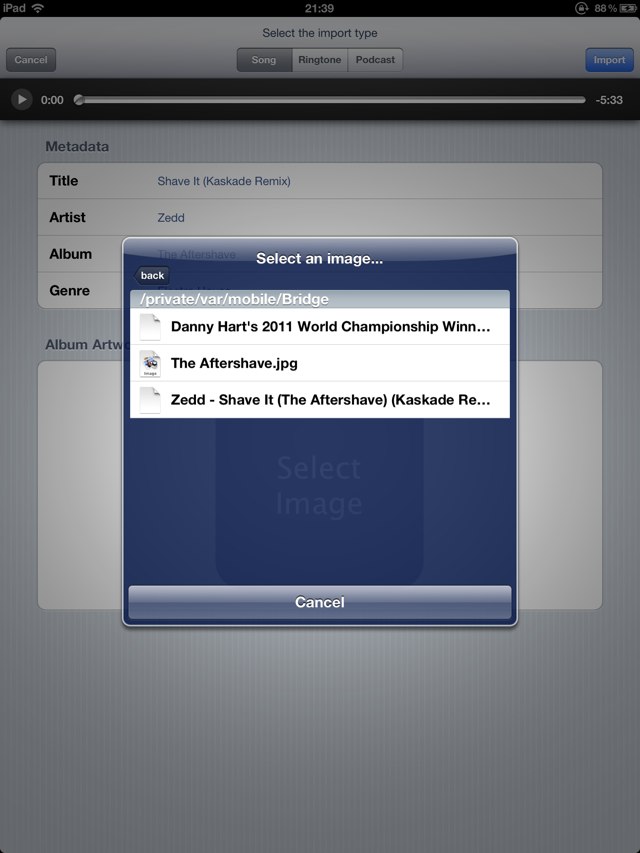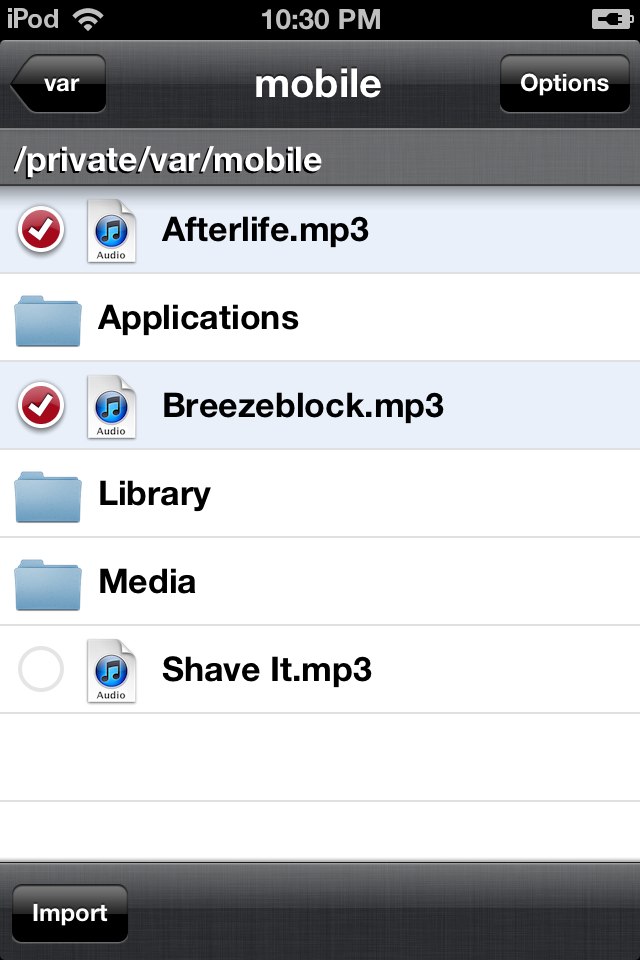 dl link:
MediaFire: org.thebigboss.bridge_v1.1.5.deb